Gail-Nina Anderson continues her programme of trios of lectures on art at the Lit & Phil. As usual, though these are thematically linked to form a short series there is no need to book for all three, and each talk can be enjoyed on its own.
Lectures take place on Wednesdays at 6.00 pm. They are organised by the Lit & Phil (you don't need to be a member in order to attend any of their public events), and tickets cost £5 per talk, from the Lit & Phil Library, 23 Westgate Road, Newcastle upon Tyne, NE1 1SE, in person, over the phone (0191) 232 0192 or online, via the Lit & Phil website. It is advisable to book seats in advance; if you reserve a ticket and are subsequently unable to attend, please let us know as we often have a waiting list.
Roman Art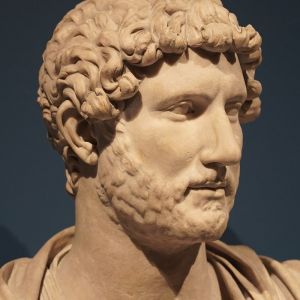 The Faces of Ancient Rome
Wednesday 6th July, 6.00 pm

We still talk about the "Classical profile", but what did the Romans really look like? Across several centuries the art of the Ancient Romans shows that not everyone was blessed with a straight nose and chiselled chin. The variations created by age, gender, status and (as the Empire spread widely over foreign territories) race present a range of faces we might meet in the street. These representations also reveal a population that loved sitting for portraits, valued the individual and responded to the trends of fashion (yes, even the Emperor Hadrian.)

Sex and Scandal at the Highest Level: Ovid's "Metamorphoses" in Art
Wednesday 13th July, 6.00 pm

When first-century Latin poet Ovid composed his "Metamorphoses", can he have realised that this epic compendium of Classical myths would become the inspiration for countless artistic representations of (culturally acceptable) amorous exploits down the centuries? With examples ranging from Mediaeval manuscript illumination to Victorian Academic painting, Post-Impressionism and surprising modern variants, this talk explores how the sensational and bizarre mythology of the loves of the Olympian gods has been interpreted across different schools and periods of art.

Representing the Romans
Wednesday 20th July, 6.00 pm

Think of Hadrian's Wall and you probably call up Victorian painter William Bell Scott's Wallington mural of a Roman building site on the English/Scottish border. While white marble statues may seem arid and unapproachable, later artists have giftwrapped Roman life into an easily-absorbed, pervasively persuasive soap-opera of human interest. Even though drawing on the art and descriptions of Rome itself, however, the historical accuracy of such representations inevitably gets coloured by later tastes, producing the "Victorians in togas" effect. From scantily draped ladies on marble benches to sturdy soldiers, whimsical domestic incidents and surprising scenes from the home lives of assorted emperors, this lecture will discuss how art has re-packaged the Romans.