Lectures at the Lit & Phil
These talks are organised by the Lit & Phil (you don't need to be a member in order to attend any of their public events), and tickets cost £4 per talk, from the Lit & Phil Library, 23 Westgate Road, Newcastle upon Tyne, NE1 1SE, in person or over the phone (0191) 232 0192. It is advisable to book seats in advance; if you reserve a ticket and are subsequently unable to attend, please let us know as we often have a waiting list.
A Brush with the Sensational
Gail-Nina's triad of summer sensations is designed to prepare you for the Lit & Phil's season of Summer Hauntings: she will be looking at three paintings which play on heightened sensibilities without actually invoking the supernatural. These lectures can be enjoyed separately - you don't have to book for all three. More details closer to the time, but the dates for your diaries are:
Wednesday 29th May

The Death of Marat, by Jacques-Louis David, 1793

Wednesday 5th June

The Raft of the Medusa, by Théodore Géricault, 1818-9

Wednesday 12th June

The Death of Sardanapalus by Eugene Delacroix, 1827
Summer Hauntings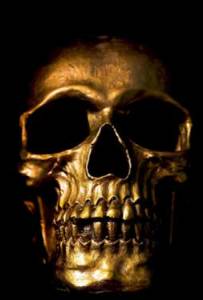 The Lit & Phil will be even more haunted than usual this summer, 21st June - 5th July. It starts with Midsummer Phantoms, but it doesn't stop there. There will be also be ghost-hunting and spooky tours and stories...
Gail-Nina will, of course, be reading a brand new ghost story, alongside Sean O'Brien and their invited guest, on Midsummer Eve, 21st June.
On Tuesday 25th June, she will be in conversation with Ann Cleeves, who will also be reading her ghost story Stranded.
Gail will also contribute two Wednesday lectures: on Shakespeare's Ghosts, on 26th June, and on The Vampyre on 3rd July.
Details of these and other events coming to the Lit & Phil's website soon.