Lecture Programme
Lectures at the Lit & Phil
These talks are organised by the Lit & Phil (you don't need to be a member in order to attend any of their public events), and tickets cost £4 per talk, from the Lit & Phil Library, 23 Westgate Road, Newcastle upon Tyne, NE1 1SE, in person or over the phone (0191) 232 0192. It is advisable to book seats in advance; if you reserve a ticket and are subsequently unable to attend, please let us know as we often have a waiting list.
Whistler in the Spring
In the spring, Gail-Nina returns to her series of triads of art lectures on linked topics with three talks on James Whistler. These lectures can be enjoyed separately - you don't have to book for all three.
Wednesday March 20th, 6.00 pm
Whistler - from Realist to Aesthete

As an American artist at home in the rapidly changing art worlds of both London and Paris, Whistler occupies a unique place in the world of 19th century art. A dandy, a self-promoter and a pioneer of exhibition design, his active awareness of radical changes in the style, content and dissemination of art puts him at the cutting edge of a modern outlook, while his refined visual and technical sensibilities produced an oeuvre of prints, paintings and drawings that range across contemporary preoccupations with the limits of naturalism and an almost abstract emphasis on line and colour for their own sake. This talk gives an outline of Whistler's career and suggests why his art and attitude were so radical at the time.

Wednesday March 27th, 6.00 pm
Whistler and the Aesthetic Movement in British Art

Whistler's most controversial work chimed with, and helped promote, a new attitude to art, where Victorian notions of approved, readily explicable subject matter were overturned by the idea that the viewer's own sensibilities might attune them to a finer appreciation of non-narrative imagery. Brushwork, subtle tonalities and evanescent artistic evocations became the marks of this refinement - and unsurprisingly, it also engendered publicity, ridicule and scandal. Whistler showed at the first exhibition of the Grosvenor Gallery, established as an Aesthetic rival to the Royal Academy, and ended up going to court against John Ruskin, the leading art critic of the day. This lecture looks at the Aesthetic Movement and Whistler's role within it.

Wednesday April 3rd, 6.00 pm
Whistler and the Impressionists

It was as an American in Paris that Whistler absorbed, though never totally followed, the ideas of the Impressionists. Already influenced by the Realism of Courbet, he qualified this with a new emphasis on expressive delicacy of brush-stroke and a selective, almost decorative approach to harmonies of colour. He also shared the Impressionists' attraction to themes of contemporary life, especially in urban settings, yet he was never a documenter of the trivial everyday. This talk looks as the artist as a painter of Impressionist landscapes and portraits, relating his work both to his French contemporaries and to the wider development of Impressionistic traits in British art.
A Brush with the Sensational
Gail-Nina's summer triad is designed to prepare you for the Lit & Phil's season of Summer Hauntings: she will be looking at three paintings which play on heightened sensibilities without actually invoking the supernatural. Dates are Wednesday 29th May (The Death of Marat, by Jacques-Louis David, 1793), Wednesday 5th June (The Raft of the Medusa, by Théodore Géricault, 1818-9) and Wednesday 12th June (The Death of Sardanapalus by Eugene Delacroix, 1827). More details closer to the time.
Summer Hauntings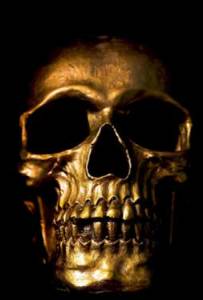 The Lit & Phil will be even more haunted than usual this summer, 21st June - 5th July. It starts with Midsummer Phantoms, but it doesn't stop there. There will be also be ghost-hunting and spooky tours and stories...
Gail-Nina will, of course, be reading a brand new ghost story, alongside Sean O'Brien and their invited guest, on Midsummer Eve, 21st June.
On Tuesday 25th June, she will be in conversation with Ann Cleeves, who will also be reading her ghost story Stranded.
Gail will also contribute two Wednesday lectures: on Shakespeare's Ghosts, on 26th June, and on The Vampyre on 3rd July.
Details of these and other events coming to the Lit & Phil's website soon.