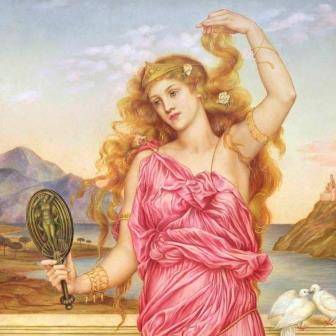 The Tragic Heroine in Autumn
Gail-Nina resumes her series of triads of art lectures on linked topics in October: after her summer talks on The Bloke, she resumes in the autumn term with his counterpart, The Tragic Heroine.
Across centuries and styles, artists have imagined and depicted the tragic beauties of myth, history and legend, re-creating their dramatic appeal to suit the tastes and preoccupations of their own time. Starting on Wednesday October 3rd with Helen of Troy and the Classical Femme Fatale, these three talks follow the visual history of such figures, tracking the different ways they have been seen. As always, these lectures can be enjoyed separately - you don't have to book for all three.
Details on the Talks and Lectures page.
WW1 Mythology Revisited
On Wednesday November 7th, Gail-Nina marks the centenary of the Armistice with a talk at the Lit & Phil on The Angel of Mons and WW1 Mythology Revisited.
Last update: 22nd August 2018.