Folk Horror for February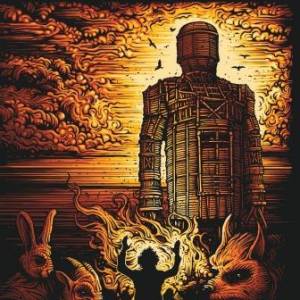 Anyone interested in literary and dramatic explorations of the supernatural will recently have seen a new term come into use - "Folk Horror". On Wednesday February 27th, Gail-Nina's lecture offers reassurance to the perplexed. And don't worry - the horror part doesn't have to indicate ghastly gore, because it's the folk part that indicates a fascinating movement to find the roots of our spooky tastes not so much in the artificial elegance of the Gothic, or the gritty contemporary fears of the Urban Gothic, but in those older traditions that inform our folklore, traditional tales and history of interaction with the uncanny.
Three aspects of James Whistler
Then, in the spring, Gail-Nina returns to her series of triads of art lectures on linked topics with three talks on James Whistler. As an American artist at home in the rapidly changing art worlds of both London and Paris, Whistler occupies a unique place in the world of 19th century art. A dandy, a self-promoter and a pioneer of exhibition design, his active awareness of radical changes in the style, content and dissemination of art puts him at the cutting edge of a modern outlook.
Details of all lectures on the Talks and Lectures page.
Something new...
Gail-Nina sends a postcard from Athens.
Last update: 7th February 2019.